It's not just teenagers and 20 somethings getting tattoos these days. Men and women in their 50's, like me, are changing their attitudes about tattoos and are getting them. The stigma and stereotyping that went with tattoos are dying out and tattoos have become more mainstream and almost blase.

I think part of it is because of the style of tattoos now as opposed to the "old school" style. Tattoos are more artistic than ever and lots of people are getting them to be symbols of long loved things or remembrances of loved ones.

Some think that those of us in our 50's that are getting tattooed for the first time are having mid-life crises. Nope, not why I got mine but even if it were, what's the harm in that? Am I going to regret them in 10-20 years, well, little late for by that time of my life.

I'm not alone with this. I read an article by Mark O'Brien and he didn't get his first tattoo until he was 59. You should read this and see a man's perspective.

I've shown on here that I have a tattoo in reference of my daughter. I have some that I want to get that are symbolic for me personally as well as for my family but not so much just because I like them. I have no problem with people doing that, I just hope you are still fond of whatever you got just because you liked it at the time.

Tattoos are such a personal preference and choice as well as an outlet for beliefs, loves, fantasies, etc. that you have to ask the individual for the background of their tats. Some stories are heart warming or heat wrenching to silly or down right stupid. There are as many reasons for getting one and what it is as their are individuals getting them.

Whatever your reason for getting a tattoo, enjoy it and don't let someone try and talk you out of it just because they wouldn't get one. It's your body and your choice so you make it for yourself and not for anyone else.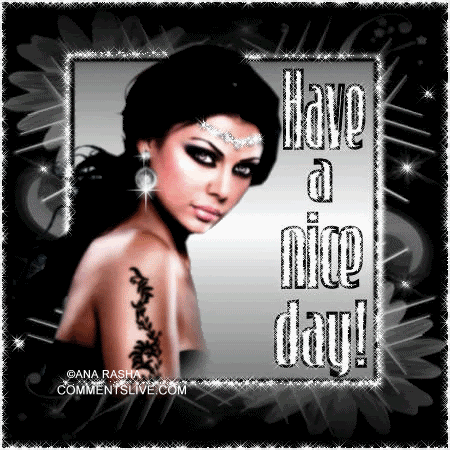 Myspace Comments